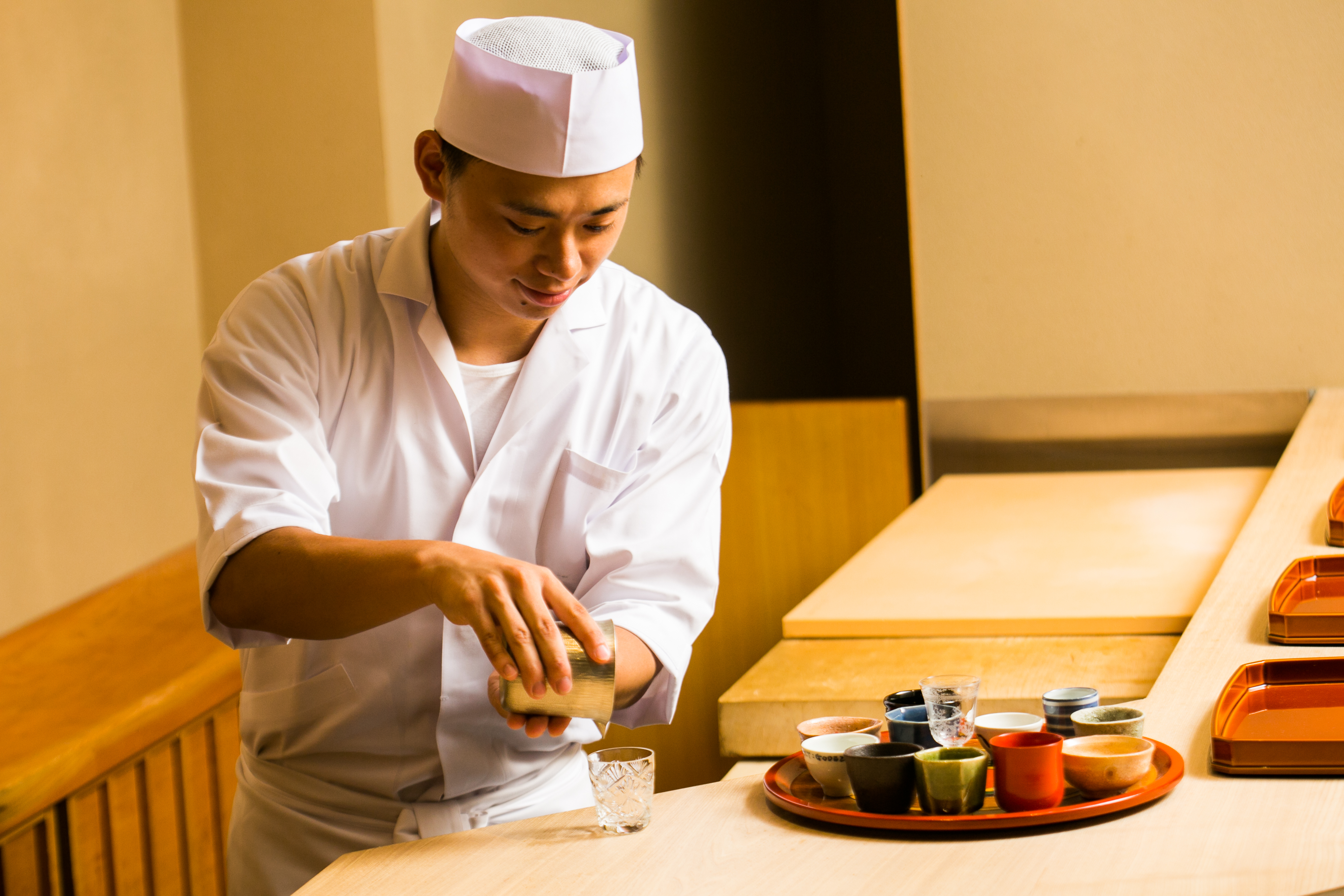 About SEN1Hospitality
Kaiseki dining in Japanese cuisine has its origin in traditional tea ceremony.The tea ceremony which is traditional Japanese culture, emphasizes the present moment and the harmonious spirit of heart-to-heart interaction with a guest.
As a restaurant inheriting the tradition of Kaiseki cuisine, SEN places the utmost importance in the same hospitality that is seen in tea ceremonies.For customers who seek serenity, we provide relaxation.For customers who enjoy conversation, we include the owner and the madam to the conversation.We will provide hospitality through a tacit understanding of even the minute details from our guests.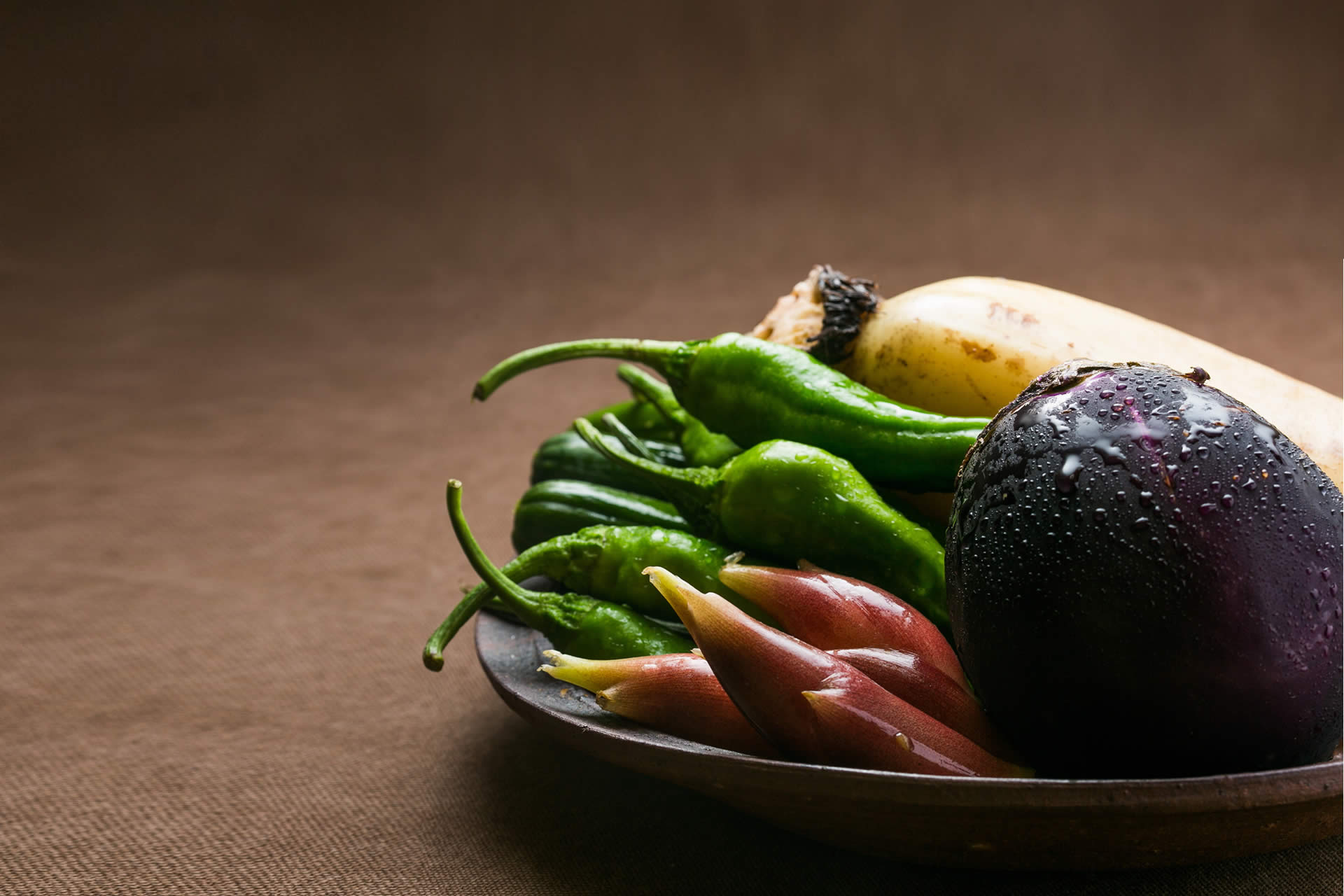 About SEN2Cuisine and Ingredients
From the waters of Ohara to Mr. Tazu Kamigamo's vegetables and bamboo shoots from TsukaharaFrom Tanba beef to the black abalone in the summer and Taiza crabs in the winter of Tango, we offer our guests the most prestigious ingredients in Kyoto.We also include other ingredients such as Black Bear meat from Iwate and shark fin from Kesennuma into our Kaiseki cuisine.Please enjoy encountering the four seasons of Japan, one plate at a time.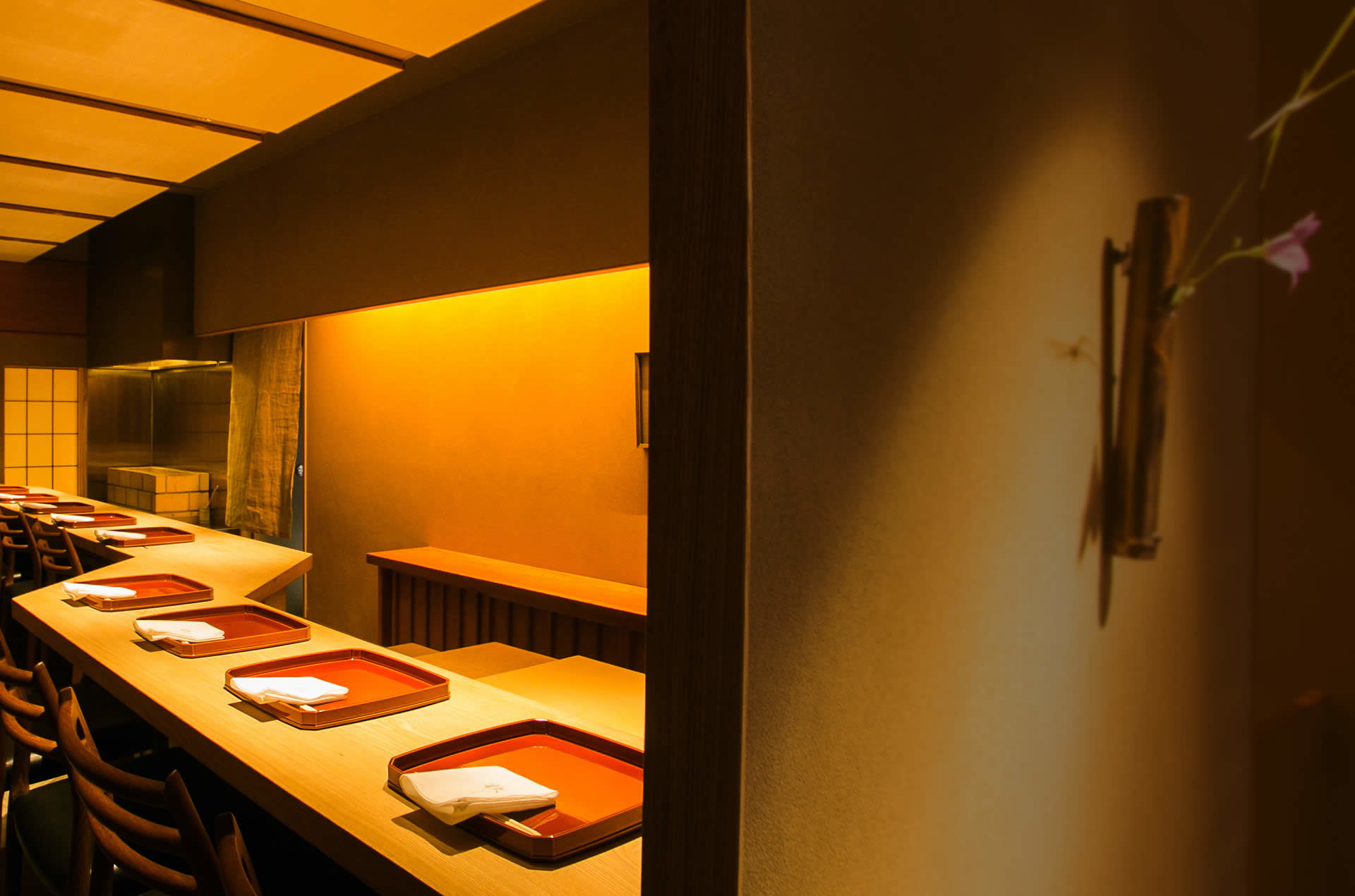 About SEN3Space
Our restaurant is inside a building located in Gojō-Yanaginobanba, and was converted from a long-established traditional-style home that sold Sensu-fans, into its current form by the best Miya-carpenters of Kyoto.From the approaching entrance that still leaves behind the remnants of the old home, to the Sukiya-zukuri style (housing that incorporates tea ceremony house features) interiors and the stylish counter seats flavored by North-European furniture, the restaurant features a private room for up to 6 people and a playful space full of minimalist beauty.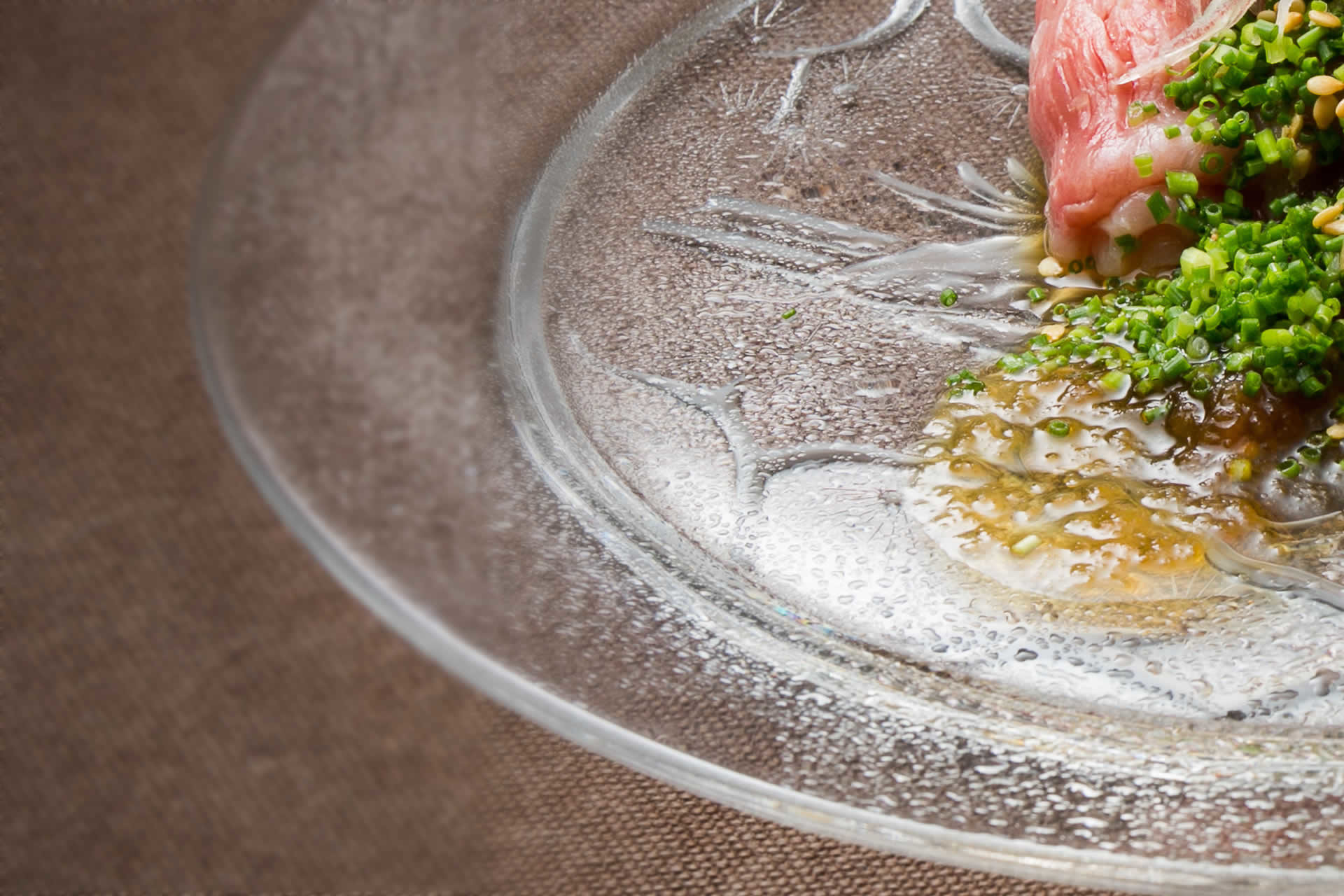 About SEN4Tableware
The tableware that have been studied, bought and collected from antique dealers by the owner during his years of training, are all indispensable to the cuisine of SEN. We would be honored if our guests will watch over as our acquaintances continue to grow.
Greet
It was during my years of training under Mr. Wakuden where I understood the importance of learning Japanese culture as a chef,
and was where my own ideas of hospitality and the essence of cuisine was cultivated.
From these passions, I decided upon the name of the restaurant as SEN, to feature a variant letter of my last name, and Mr. Wakuden's letter of "久".
I believe that it is my solemn duty as a Japanese cuisine chef to continue pursuing new challenges of finding the interesting balance
between the skills and traditions of Kyoto cuisine, with the sensibilities I learned overseas.
I will continue my journey in my goal towards a cuisine, interior and hospitality that will satisfy my guests.
杦 SEN
Owner and Head Chef
TAKESHI SUGISAWA
After training at Kikunoi and Muromachi Wakuden, became the head chef at Gion-Rohan, and later left for England.
After gaining experience as a private chef in London, returned back to Japan.
Opens 杦 SEN in Gojo-Yanaginobanba, Kyoto in March of 2018.